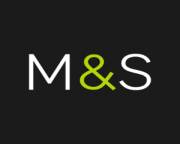 Save on Marks & Spencer with 20% off
expiration date: 08/02/2021.
We know, it's not over yet, summer's not over, plenty of holiday time ahead. However, Marks & Spencer recommends some Schoolwear promos to take advantage of. .Save 20% off until August 2nd.
*This offer has expired!
Available in The United States
Please note: we are not responsible for T&C changes.