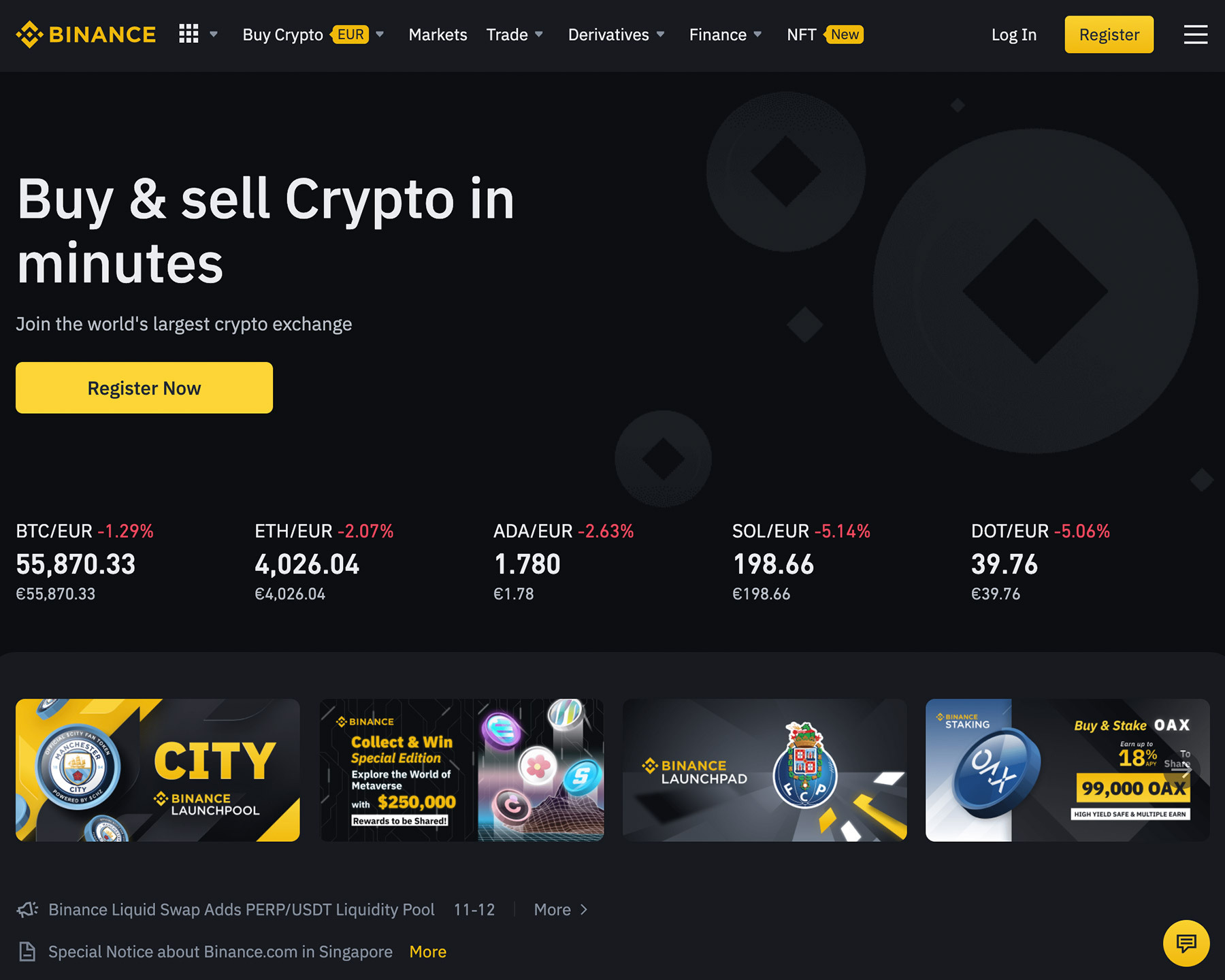 VISIT WEBSITE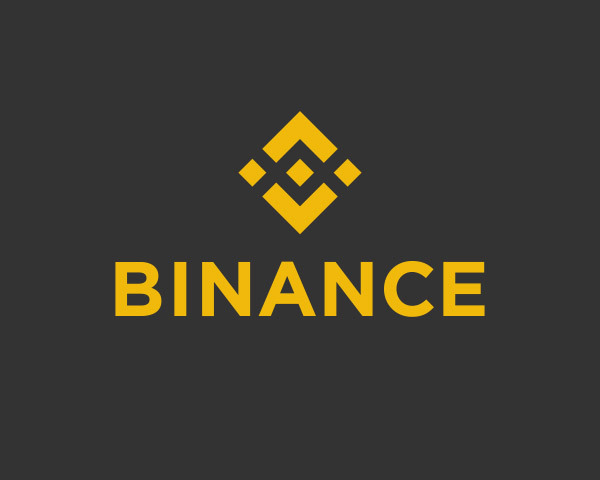 Binance
Binance is the largest and oldest crypto exchanges worldwide. It's offering users easy and secure means to deposit, withdraw and trade cryptos. You can also apply for a physical card and pay directly from your crypto account.
---
Binance it's an online shop owned by Binance Holdings Ltd. Customers from United States are welcome to shop.
CURRENCIES: United States dollar, Euro, Pound Sterling, Chinese Yen, Canadian dollar, Australian Dollar, Canadian Dollar, Japanese Yen, Indian Rupee, Russian Ruble, New Zealand Dollar, Swiss Franc, Bitcoin, Ethereum and Crypto Currencies.
LANGUAGES: English, French, Spanish, Portuguese, Italian, Slovenian, Polish, Russian, Chinese, Japanese, German, Dutch and Turkish.
---
PAYMENT METHODS: Wire Transfer, Visa, Mastercard, Bitcoin, Ethereum and Crypto Currencies.
Binance is today a massive financial services platform, but also much more than this, offering a very wide range of digital products, in depth statistics and analysis on cryptocurrencies trends.

Let's start with basic things, Binance is, at its core, a crypto exchange. Once you create an account (for free), you need to verify your identity (there are just a few quick, but mandatory steps in order to have a functionally active account). Once that's done, you can start browsing the markets and inform yourself more on how the process works.
You can make a deposit using fiat currencies (all the main worldwide currencies are accepted here), by using your Credit Card or by Wire Transfer. You can also transfer coins from your external wallets, in order to begin trading.
And since Binance is surely not lacking options and alternatives, you can also go for P2P trading. This means you trade directly from other people (internationally), on the terms both sides agree on.
After having your account topped up, you'll be able to make transactions on the markets and buy any of the top cryptos, either the major Bitcoin, Ethereum, Litecoin, or even less known coins which you plan on using or trading.
You can also exchange your balance to a stable coin, such as Tether, USDC, Pax or DAI. On the Markets page you'll be able to see and constantly check up to date information on volumes being traded and on prices fluctuations.

Trading cryptos has become much more complex throughout the years. Depending on your level of knowledge and commitment, you can start from a classic form of trading and continue to more complex ways you can gain profit.
Since we're not trading consultants per say we will add here only that you need to be sure to read carefully all instructions and terms and conditions, in order to make sure you don't jeopardize any valuable income. Always trade with responsibility and being fully informed on risks.
Binance is also offering you a way to order an actual physical card, which you can use at your local ATM for small withdrawals (see the list of countries which accept this, as there might be some restrictions here). You can also pay directly with your Binance card when doing your groceries or online shopping. For online payments, you can also use Binance Pay, with zero fees involved.

Recently Binance has added an NFT Category to its platform, here you'll find the latest and coolest NFT releases and be able to make your purchase (the acquisition process resembles a type of auction). In case you're not familiar with the term, NFTs are unique digital collectibles which have become increasingly popular in the past years. You can read more about Binance NFT section.
This has only been a glimpse into the Binance currency exchange environment, there's a lot more to be discussing and analyzing on the topic, we'll try to keep you posted regarding all news and coupons offered by the platform.
Let us not forget Binance has delivered its very own cryptocurrency, Binance Coin (currently 3rd ranked coin in terms of market cap). You'll be able to easily round up your earnings and save some money storing them in BNB. You'll also get extra loyalty tokens and all sort of rewards translated in Binance Coin.
Overall Binance offers in depth and very detailed information on the crypto market, so it might be a bit overwhelming at first. Try to stick to the classic form of trading to start with and check out their "Academy" section for some tutorials and guidance.
Here you can bring yourself up to date on the crypto world, in order to better understand the phenomena and be able to take wise financial decisions on the matter.
Remember that if you sign up a Binance account you'll get an exclusive 10% Off on your trading fees. Take it slow and steady, remember it's crypto trading can be a complex learning process!
Please note: we are not responsible for T&C changes.
Follow our exclusive link and you'll benefit from the exclusive 10% off on your trading fees. You get access to all the valuable crypto assets, buy and sell in a prompt and secure fashion. Safe and secure platform, highest volume of transactions, plus the option to use a physical card.
*This offer might be expired.
Available in The United States
Please note: we are not responsible for T&C changes.